The Gathering Post opens for the 2021 Season
Monday, June 21st at 8:30 a.m.
Join us for coffee, pastries, unique apparel, gifts, and conversation.
Hours:
Mon., Wed., Thurs., Fri.: 8:30am – 3pm
Tues.: 8:30am – 5pm
Sat July 3rd: 8:30am – noon
Email: gatheringpost@bayviewassociation.org  •  Phone: (231)838-1658
FEATURING GOODIES THIS SUMMER FROM…
Crooked Tree Breadworks (Tues. & Thurs.) – Addictive Granola & Cookies
Morning Munchies (Tues.) – Blueberry Scones
Roast & Toast (Weds.) – Muffins: Blueberry, Chocolate Chip and more!
House of Pies (Mon. & Weds. + Special Orders Any Day) – Turnovers and Cookies
Boyne City Bakery, Chef Gildas (Fri.) – Croissants and more!


See LeaAnne if you would like to place special orders with these fine bakeries.
Enjoy a freshly brewed cup of our exclusive Bay View Blend Coffee– by Roast and Toast -or purchase a bag or two of whole bean or ground coffee for your home or cottage!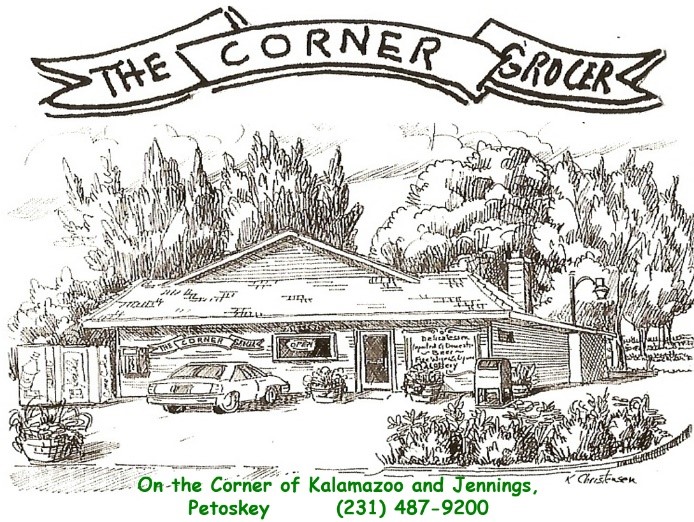 From The Corner Grocer: slow cooked baby-back ribs or homemade chicken pot pies.
Order with LeaAnne by 3:30 p.m. each Friday and pick up at The Gathering Post between 4 and 5pm the following Tuesday.
Hopefully, this summer we will be able to see every one of your smiling faces! However, The Gathering Post will follow Bay View's guidelines regarding the wearing of masks, social distancing and other COVID related matters for the 2021 season. Hope to see you soon!
The Gathering Post provides a friendly space for all ages to meet and visit in the heart of the Bay View Association. Proceeds from The Gathering Post operation will help fund Bay View campus and historic building projects.