Bay View Youth Theatre is back in 2023 with NEWSIES! Registration day will be announced before summer 2023, followed by a parent meeting and a Getting-to-Know-You rehearsal. The non-member registration fee is $100 and the member fee is $90. All children ages 7-14 are welcome to join our cast.
From set and costume design, to stage management and board operation, all middle and high school students are eligible to build leadership and theater craft skills by joining our production teams. These schedules differ based on position and offer a variety of flexibility for those with a busy summer ahead. These positions do qualify for community service hours. Crew members do not have to register on Registration Day.
If you have any questions, please email director Katie Joachim at youththeater@bayviewassociation.org.
You can find summer 2023's youth theater schedule here.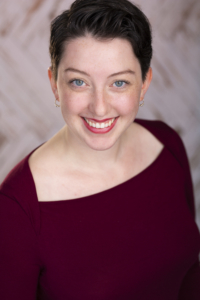 Katie Joachim is a long-time cottager in Bay View and is excited to be returning once again to direct the Bay View Youth Theater and perform in the main stage musical. She graduated from Hope College in 2020 with a BA in Theatre and Creative Writing. Since then, she has been working as an Artist Educator with Kentucky Shakespeare and has joined Ring of Keys. Notable roles include The Narrator in Joseph and the Amazing Technicolor Dreamcoat (Bay View Music Festival), The Baker's Wife in Into the Woods (Hope College), and Beatrice/Claudio/Dogberry/Borachio/Friar Francis in Two-Actor Much Ado About Nothing (Kentucky Shakespeare).