Summer Sunset Vespers Concerts
A staple since the 1800s when families used to gather at the end of the day to sing hymns, this ongoing tradition has evolved into a magnificently eclectic concert series with something for everyone. Attendees will find an exciting blend of returning faculty and talented newcomers, all seamlessly woven together for an enriching evening of vocal and instrumental music for the whole family.
Concerts are held in Hall Auditorium at 8pm (Outdoor stage in front of Hall Auditorium will be used if required by State of Michigan indoor occupancy requirements).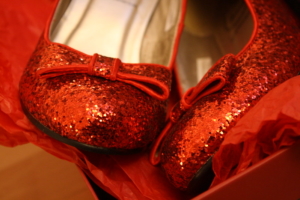 No Place Like Home – June 27, 2021 @ 8pm

The official opening concert of the 2021 season features contributions of world-famous violinist Hugo Gottesman, composer Irving Berlin, and other immigrants as we all seek to find our place in this world. Underwritten by the William Davis Green Foundation, this concert features a seamless, spiritual evening of music celebrating our season's theme.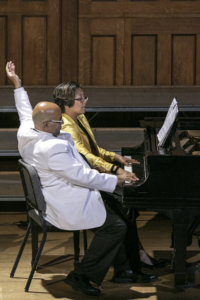 The Winner Takes All – July 18, 2021 @ 8pm

Award-winning music from the Emmys, Grammys, & the Oscars brings an hour of familiar songs to the Bay View stage tonight, featuring music from Bobby McFerrin, Peter Schickele, Judy Garland and film composer Ennio Morricone. Underwritten by Bay View Woman's Council.