In 2021, a distanced seating option is available for our immune-compromised or concerned guests in the balcony. Capacity of balcony is 50%, and based on using all rows, but allowing for two seats between each party. Note: This includes both wooden and cushioned seats and seating is first-come, first-served at the performance.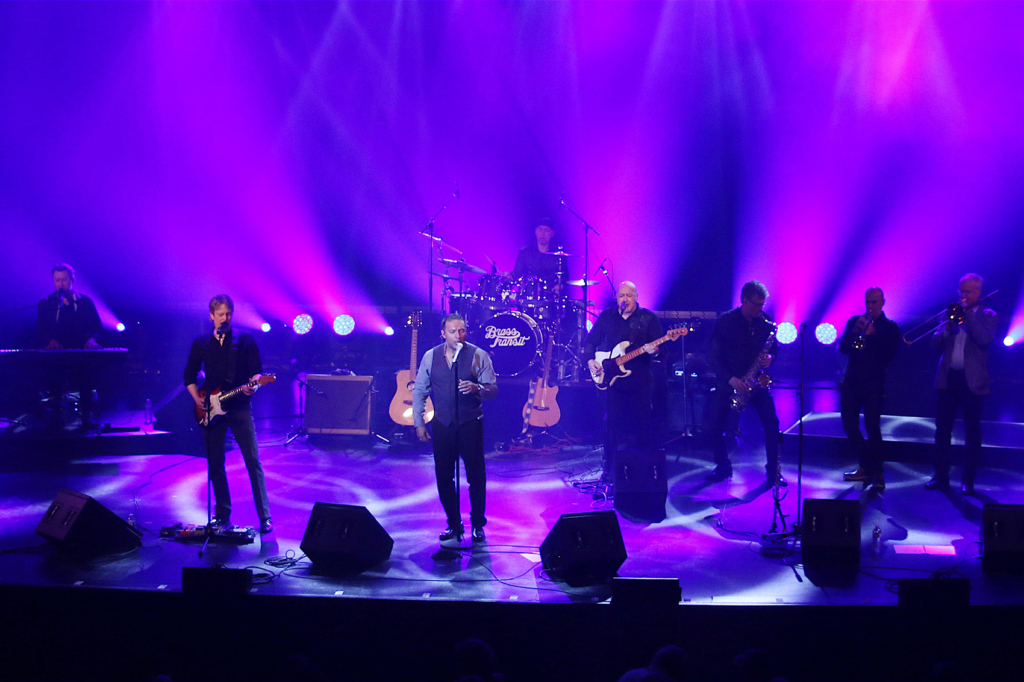 Crouse Visiting Artist Series
Brass Transit
Saturday, July 3rd at 8pm – Hall Auditorium
Brass Transit was formed in 2008 and brought together 8 of the most talented and accomplished award winning musicians. Their sole purpose was to pay tribute to one of the world's greatest and most successful pop/rock groups of all time, CHICAGO.
Since then, the group has toured North America dazzling audiences with their flawless performances and spectacular attention to every detail of the CHICAGO songbook. Hits like: Saturday In The Park, 25 or 6 To 4, If You Leave Me Now, You're The Inspiration have left crowds in awe and on their feet. Brass Transit goes far beyond just imitating the songs, they embody the music.
Brass Transit will bring you back to the most memorable times of your life.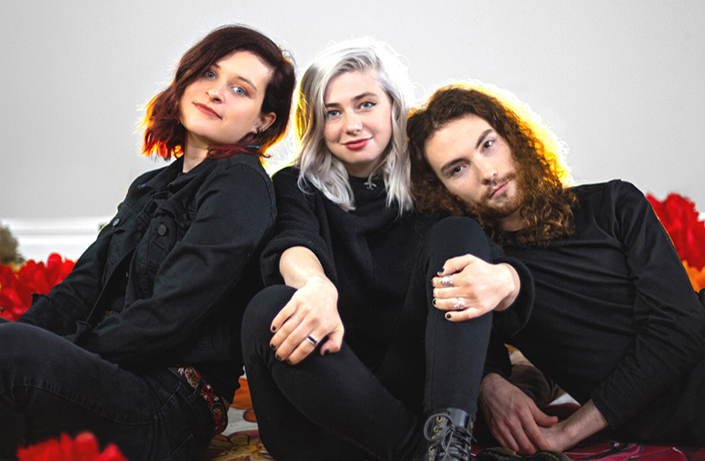 Crouse Visiting Artist Series
The Accidentals
Friday, July 30th at 8pm – Hall Auditorium
Female-fronted, multi-instrumentalist power trio, The Accidentals, (Sav Buist, Katie Larson,and Michael Dause) kicked off 2018 with the release of their debut album, Odyssey, with Sony Masterworks. They followed the album release with two-hundred days of touring nationally, seventeen festivals, sync placement with Turner Classic Movies,FOX sports, and a RAM Trucks BANDvan #tourtough commercial.
The Accidentals followed the Odyssey release with a self-titled LIVE album and toured the UK; all while scoring an indie film, teaching workshops across the country, playing with symphonies, and recording their soon to be released, Vessel album,with bucket-list producers, John Congleton and Tucker Martine.
In the absence of touring this last year, Sav and Katie started co-writing with some of their songwriting heroes over zoom, (Beth Neilsen Chapman, Dar Williams, Kim Richey, Gretchen Peters, Maia Sharp, Mary Gauthier, etc.) and decided to record the just released, Time Out EP in their makeshift attic studio.
Billboard says, "The Accidentals display a genre-hopping range of influences and some smart songwriting skills to go with their abundant musical chops."
Pop Matters says, "You can't define them by comparison to any one band," comparing them to a mash-up of influences including, "Beatles, Decemberists, Sufjan Stevens, Led Zeppelin, Ani DiFranco, Neko Case, Brandi Carlisle, and more."
NPR says, "Some of the most compelling writers of our time… they display equal interest in the focused musical forms of indie rock and pop and the expansive potential of orchestral arrangements, jam band open-endedness, and impressionistic singer-songwriter expression."


This presentation is supported by the Arts Midwest Touring Fund, a program of Arts Midwest that is funded by the National Endowment for the Arts, with additional contributions from the Michigan Council on Arts and Cultural Affairs and the Crane Group.