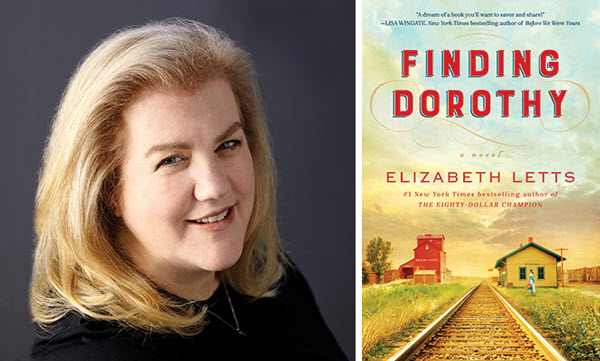 July 20, 2021 in Hall Auditorium
ELIZABETH LETTS is a #1 New York Times bestselling author of both fiction and non-fiction. Her novel, Finding Dorothy, is a lovely historical fiction novel about the making of the film, The Wizard of Oz and how Maud L. Baum, wife of author L. Frank Baum works her way onto the set of MGM to protect the integrity of her husband's story. There she befriends the young Judy Garland and takes her under her wing. Finding a photo of Maud and Judy together on the MGM set is what inspired author Elizabeth Letts to write this story. Ms. Letts moves the reader seamlessly between the late 1800's where we learn the back story of Maud and Frank's early life, and the making of the film in 1938-1939.
Secrets of the Wizard of Oz: There's no Place Like Home
"There's no place like home." Everyone knows that phrase—it conjures up images of windswept Kansas and Dorothy's Technicolor visit to Oz. But what lies behind that phrase? What inspired the author L. Frank Baum to spin the tale that the Smithsonian called "America's first home-grown fairy tale"? Elizabeth Letts will take you behind the scenes of the writing of The Wonderful Wizard of Oz, as she discusses her book Finding Dorothy. You'll discover the strong women who inspired Baum's writing, and how his search for a home in Gilded Age America inspired this classic tale—the author will also bring in Baum's own ties to Michigan cottage life.