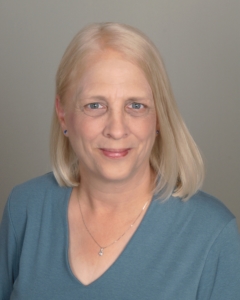 Rev. Faith Fowler: June 13 – 17
Rev. Faith Fowler is the Senior Pastor of Cass Community United Methodist Church and Executive Director of Cass Community Social Services (CCSS), a Detroit nonprofit agency which responds to poverty with programs for food, health care, housing and employment. She has held these roles since 1994.
Beyond her work at CCSS, Rev. Fowler has served as a Board Member for the Cass Corridor Neighborhood Development Corporation (CCNDC), an advisory Board member of the Detroit Area Agency on Aging, as well as a Board Member and Trustee for the General Board of Church and Society. She currently Chairs the Detroit Brownfield Redevelopment Authority Advisory Committee.
Prior to coming to Cass Community, from 1986 until 1994 Rev. Fowler was the pastor of William S. Ford Memorial United Methodist Church in Detroit. From 1983 to 1986, she worked with the Catholic Chaplaincy Team at Walpole Maximum Security Prison in Massachusetts.
Rev. Fowler graduated Phi Beta Kappa from Albion College. She received a Master of Divinity (M.Div.) degree from the Boston University School of Theology and a Master of Public Administration (M.P.A.) degree from the University of Michigan-Dearborn. She currently serves as an adjunct professor for the University of Michigan – Dearborn.
Her interests include reading, running, the environment and travel. Rev. Fowler has finished the Boston Marathon four times. She has visited Zimbabwe, Africa; Sydney, Australia; Seoul, Korea; Russia; as well as several countries in Europe and England.
Rev. Fowler lives in Detroit. She owns and is always working on a historic (Victorian) home which was built when Abraham Lincoln was president (1864).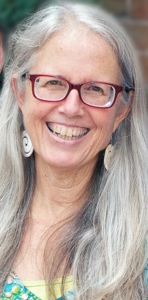 Dr. Amy G. Oden: June 20 – 24
Dr. Amy G. Oden is Visiting Professor of Early Church History and Spirituality at Saint Paul School of Theology in Oklahoma City. She has also served on the faculties of Oklahoma City University and Wesley Theological Seminary where she served as Dean, and teaches for the Religion Department at the University of Oklahoma. She holds a Ph.D. in Religious Studies from Southern Methodist University, writing her dissertation on Augustine and North African Christianity.
Amy teaches theology, history of Christianity and spiritual formation, walking alongside students in learning. Her passion is to introduce spiritual practices that can ground and nourish lives for justice in the world. Her books focus on bringing voices of ancient wisdom to inform and illuminate contemporary life. Her latest book is Right Here, Right Now: The Practice of Christian Mindfulness (Abingdon, 2017). Other publications include:
In Her Words: Women's Writings in the History of Christian Thought, Abingdon Press, 1994.
And You Welcomed Me: Sourcebook on Hospitality in Early Christianity, Abingdon Press, 2001.
God's Welcome: Hospitality for a Gospel-Hungry World, Pilgrim Press, 2008.
Born and raised on the prairies of Oklahoma, Amy has found her spiritual home under the wide-open sky. She lives in Oklahoma City with her husband, Perry, and extended Oden family.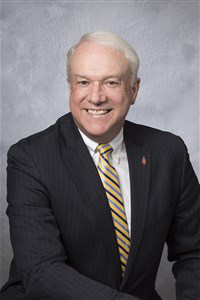 Bishop Thomas Bickerton: June 27 – July 1
Bishop Thomas J. Bickerton is the Resident Bishop of the New York Area, which includes the New York Conference in the Northeastern Jurisdiction of The United Methodist Church.
Thomas J. Bickerton was born in Glen Dale, West Virginia. He is a graduate of West Virginia Wesleyan College (B.A. degree in Sociology/Psychology), a graduate of Duke University Divinity School (M.Div.), and a graduate of United Theological Seminary (D.Min.).
Tom was ordained elder in the West Virginia Annual Conference by Bishop William Boyd Grove in 1985. Following seminary he served the Perry Memorial UMC in Shady Spring, West Virginia, for six years. During his time there the congregation grew from an average worship attendance of fifteen to one hundred fifty. He then spent the next nine years serving as the Senior Pastor of Forrest Burdette Memorial UMC in Hurricane, West Virginia. During his tenure there the congregation grew from 575 members to nearly 1,400. In 1998, he became the District Superintendent of his home area, the Northern District. He had just begun his seventh year as District Superintendent when the Northeastern Jurisdictional Conference elected him to the episcopacy in 2004.
Tom was first elected to Jurisdictional Conference at the age of 30 in 1988 and again in 1992. He was first elected to General Conference in 1996 and then to successive General Conferences in 2000 and 2004. He twice served as the Head of the West Virginia delegation. He served on the General Commission on the Status and Role of Women (1976-1980), the General Commission on Archives & History (1980-1988) and the General Commission on United Methodist Communications (2000-2004).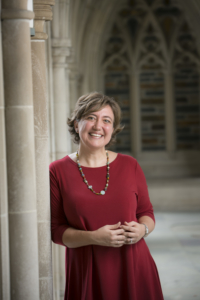 Rev. Dr. Jerusha Matsen Neal: July 4 – 8
The Rev. Dr. Jerusha Matsen Neal is an ordained American Baptist minister with broad ecumenical experience, most recently serving as Dean of Studies at Davuilevu Theological College, the oldest theological seminary in the Fiji Islands. She currently serves as Assistant Professor of Homiletics at Duke Divinity School.
Neal studied at the University of Chicago (B.S.) and Princeton Theological Seminary (M.Div., Ph.D.). Her scholarly work examines theologies of the Spirit on the performative borders of body and culture. A former actress and playwright, she has also authored a collection of dramatic monologues, Blessed: Monologues for Mary (2012).
Jerusha has spent her ministry preaching in cross-cultural spaces and bridging denominational communities. God's work in these in-between locations has convinced her that preaching matters now more than ever.
She has served as keynote preacher for such events as the Cooperative Baptist Fellowship General Assembly, the Young Preacher's Festival and the Homegrown North Carolina Women's Preaching Festival. Neal is committed to encouraging the voices of young preachers – and particularly the voices of women – in the risky proclamation of gospel hope.
Jerusha lives in North Carolina with her husband the Rev. Wes Neal and they have two children, Mercy and Josiah, who she says keeps her heart full of gratitude and wonder.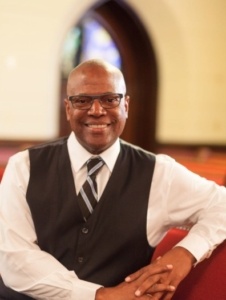 Rev. Dr. Michael C.R. Nabors: July 11
Rev. Dr. Michael C. R. Nabors is senior pastor of the Second Baptist Church in Evanston, Illinois. He was called to the church in December of 2014 after serving New Calvary Baptist Church of Detroit for sixteen years. Prior to that, he also served as Assistant Pastor at Shiloh Baptist Church of Trenton, New Jersey and as Pastor of First Baptist Church of Princeton, New Jersey.
Second Baptist is a one hundred and thirty-two old, African American church located in downtown Evanston. Its history is filled with a focus on social activism, higher education and community outreach. Dr. Nabors is committed to a three-tiered approach to ministry at Second Baptist which includes; strengthening and expanding university and community relations (with Northwestern and the Evanston community), developing an education and theatre center aimed at bringing the diverse residents of Evanston together for education, empowerment and entertainment, and creating an intentional interracial, ecumenical and multicultural worship experience for the North Shore area.
Most recently, Dr. Nabors served as Director of the Master of Divinity and Student Life Programs at Ecumenical Theological Seminary. He was the also professor of Homiletics and African American Religious History. Dr. Nabors has also taught at Ashland Theological Seminary, Calvin Theological Seminary in Grand Rapids, Michigan and Marygrove College in Detroit. His primary interest is in helping students develop the practice of homiletical preparation for preaching in the 21st century. He has used Samuel Proctor's "Hegelian dialetic", Paul Scott Wilson's "Four Pages of the Sermon", and William Buechner's use of literary genre as a foundation for his preaching courses.
Believing in a multi-faceted approach to ministry, Dr. Nabors has served in the following capacities; President, the Michigan Progressive Baptist Convention: Board Chair, Gateway Community Health (with a $120 million dollar budget); Board Chair, Detroit East, Inc.; Advisory Board Member, The Skillman Foundation; Board Member, Detroit Branch of the NAACP; Board Member, United Voices for Michigan's Children; and Spiritual Director, Michigan Health Care Network. Before arriving in Michigan, Dr. Nabors was President of the Trenton, New Jersey Branch of the NAACP and President of the Central New Jersey Branch of the NAACP and President of the Princeton Clergy Association.
He earned his undergraduate degree in English and Creative Writing at Western Michigan University in Kalamazoo, Michigan. He also earned the Master of Divinity and Master of Theology degrees at Princeton Theological Seminary in Princeton, New Jersey. He completed his Doctor of Ministry degree as a Samuel DeWitt Proctor Fellow at United Theological Seminary in Dayton, Ohio. He was a Fellow in the Sustaining Pastoral Excellence- Lily Endowment Program as well as a Fellow in the Pastor-Theologian Program led by the Institute of Theological Study.
Dr. Nabors and Mrs. Sydni Craig-Nabors are the proud parents of three children.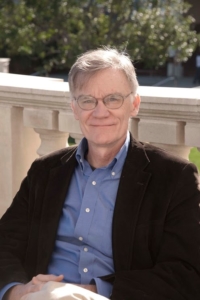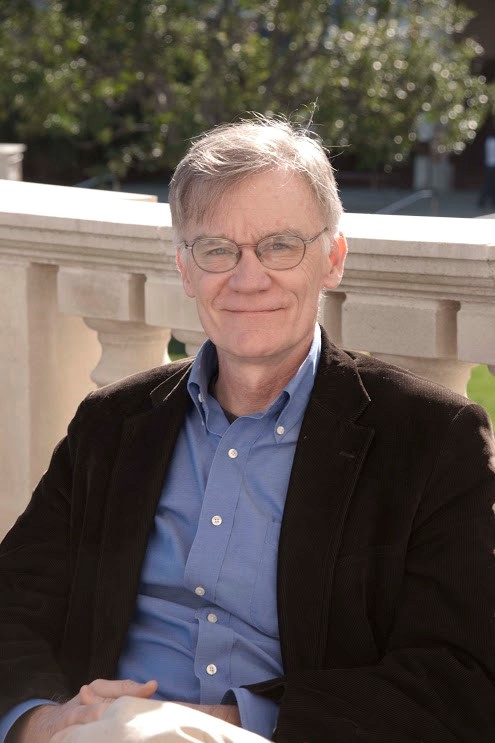 Professor David W. Blight: July 12 – 16
David W. Blight is the 2020 American Experience Speaker and the Professor of American History and Director of the Gilder Lehrman Center for the Study of Slavery, Resistance, and Abolition at Yale University. Blight's primary focus is on the American Civil War and its aftermath and is chiefly concerned with studying the ways American society grappled with the war in its consequences. Frederick Douglass was the best known African-American in the entire world during his lifetime. Some have called him "the greatest American". David Blight will tell us about him and his time.
Blight's Frederick Douglass, released in 2018 is the first major biography of Douglass in nearly three decades. One reviewer called it "the definitive biography of Frederick Douglass" and another heralded the book as "the new Frederick Douglass standard-bearer for years to come." It earned the 2019 Pulitzer Prize in history and the 2019 Gilder Lehrman Lincoln Prize. President Barack Obama named the book one of his best reads in 2018.
Blight is a frequent book reviewer and commentator for the New York Times, Washington Post Book World, the Chicago Tribune, the Los Angeles Times, the San Francisco Chronicle, the Boston Globe, Slate.com and other newspapers, and has written many articles on abolitionism, American historical memory, and African American intellectual and cultural history. He is one of the authors of the bestselling American history textbook for the college level, A People and a Nation (Cengage).
Blight works in many capacities in the world of public history, including on boards of museums and historical societies, and as a member of a small team of advisors to the 9/11 Memorial and Museum team of curators.
Professor Blight is a native of Flint, Michigan and graduated from Michigan State University in 1971. Before attending graduate school, he was a public high school teacher for seven years in his hometown of Flint. He subsequently received his Master's degree in history from Michigan State in 1976 and a Ph.D. from the University of Wisconsin in 1985. His first college teaching appointment was at United Methodist Church affiliated North Central College in Naperville, Illinois.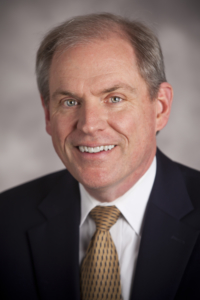 Rev. Dr. Thomas William Elliott, Jr.: July 18 – 22
The Rev. Dr. Thomas William Elliott, Jr. is an Assistant Professor in the Practice of Practical Theology and Methodist Studies at Candler School of Theology, Emory University where he is the director of the Contextual Education II, Teaching Parish, and Ministry Internships and teaches classes in Methodist studies and preaching.
Elliott studied at Mercer University (BA) and at Emory University (M.Div, Ph.D). An elder in the North Georgia Conference of the United Methodist Church, he has served as the pastor of rural, town and suburban churches for 26 years prior to joining the Candler faculty in 2013.
In addition to his academic responsibilities, he currently appears in churches, coffee houses, and musical settings as a singer, songwriter, musician (guitar and piano), worship leader and storyteller.
Tom's music weaves together a wide range of musical styles ranging from adult contemporary to folk, rock, jazz, country, and praise with the elements of inspirational storytelling and humor.
In 1999, Tom released his first CD entitled "God's Time" featuring "The Miracle of the Seed" and "Love Grows Here." His second CD, "Jubilee" (2010) is a collection of original worship music written over 20 years of ministry.
In addition to solo, Tom writes, co-produces, and performs regularly with Marcus Vess and plays in Cannon Chapel services at Candler. He is also a member of the "Wild at Heart" band, a praise and worship group of six clergy friends.
A native of Atlanta, Georgia, Tom is married to Kelly and they have two grown children.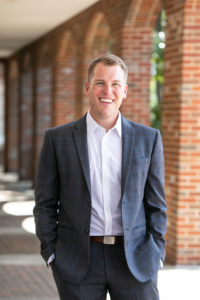 Rev. Matthew Ruffner: July 25 – 29
Rev. Matthew Ruffner is the Senior Pastor at Preston Hollow Presbyterian Church in Dallas, Texas.
Matthew was called to PHPC in April 2015 after serving as Associate Pastor for Mission at Trinity Presbyterian Church in Atlanta. Matthew has a passion for helping shape the life and trajectory of Dallas through the church.
Matthew currently serves on the Forest Forward Board, which is associated with Purpose Built Communities. Forest Forward helps guide neighborhood revitalization by creating pathways out of poverty for the lowest-income residents and building strong, economically diverse communities. Matthew also serves on the Union Development Corporation Board, which is part of Project Unity, a community-building program founded after the 2016 police shootings in Dallas to heal race relationships between law enforcement and citizens.
He has previously served on the Austin Presbyterian Theological Seminary Board and the Texas Health Presbyterian Hospital Board of Trustees. He was the Zick Preaching Award recipient, which recognizes outstanding young preachers in the United States in 2015 and 2016. He was also a Chautauqua Institute summer preacher in 2019.
Matthew earned degrees from Presbyterian College in Clinton, South Carolina (Bachelor of Arts: History and Religion, 2005) and Columbia Theological Seminary in Decatur, Georgia (Master of Divinity, 2010). After completing his studies at Columbia Seminary, he worked as a consultant for the Cousins Family Foundation in Atlanta.
Matthew is married to Sarah Conley Ruffner, and they have two children, daughter Olivia and son Elliott. Matthew loves college football and basketball and enjoys playing golf.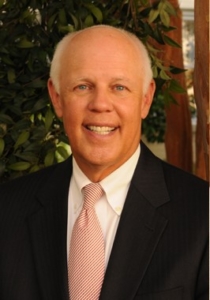 Rev. Dr. William Britt, IV: August 8 – 12
The Rev. Britt is the senior minister of Peachtree Road UMC, an 8,000-member church in Atlanta, Georgia. During his tenure, the church has been recognized as one of the 25 fastest growing in the denomination and has created a partnership with Cascade UMC to develop a model for racial reconciliation, and is creating innovative ministries to offer a "hand up" to others through outreach.
Bill received his BA in Religion from Stetson University in Florida, his Master of Divinity at the Candler School of Theology at Emory University and his Doctor of Ministry from the United Theological Seminary in Dayton, Ohio.
He has served United Methodist churches in the North Georgia Conference since 1981 and has held Conference Positions from Ordained Ministry and Church Development to Finance and Administration.
Bill is married to Wendie and they have two adult children and two grandchildren, and he enjoys golfing as a hobby.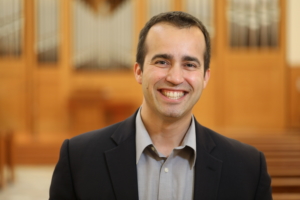 Rev. Dr. Jared E. Alcántara: August 15 – 19
Jared E. Alcántara is Associate Professor of Preaching and holder of the Paul W. Powell Endowed Chair in Preaching at George W. Truett Theological Seminary, Baylor University in Waco, TX. He was born and raised in New Jersey and came to faith in Christ at the age of fourteen. An ordained Baptist minister, he has served as a youth pastor, associate pastor, and teaching pastor in Illinois, Massachusetts, Oregon, and New Jersey. Before coming to Truett, from 2014-2018, he served as an associate professor of homiletics at Trinity Evangelical Divinity School in Deerfield, Illinois.
Alcántara's published works include The Practices of Christian Preaching (Grand Rapids, MI: Baker Academic, 2019); Learning from a Legend: What Gardner C. Taylor Can Teach Us About Preaching (Eugene, OR: Cascade, 2016); Crossover Preaching: Improvisational-Intercultural Homiletics in Conversation with Gardner C. Taylor (Downers Grove, IL: IVP Academic, 2015); "The Last Pulpit Prince: Gardner C. Taylor," Preaching (July-August 2014); "Past Matters: Sandy Frederick Ray," Preaching (March-April 2014).
Dr. Alcántara is passionate about equipping students to preach God's Word in ways that are faithful, effective, clear, creative, and inspiring. He also plays piano, enjoys disc golf, and is a rabid Philadelphia Eagles fan. He lives in the Waco area with his wife, Jennifer, and their three daughters.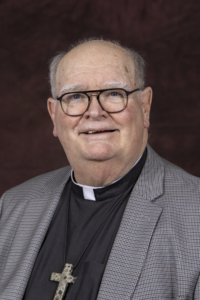 Rev. Daniel Moser: August 22
The Rev. Daniel T. Moser is a graduate of Franklin and Marshall College in Lancaster, Pa. He holds graduate degrees from The Divinity School of The University of Chicago and Princeton Theological Seminary. An ordained minister in the UCC, the Rev. Moser has been involved in outdoor and retreat ministries throughout his 40 years as a pastor in Pennsylvania. He is co-founder of Sabbath Time Ministries, providing Sabbath rest and renewal for pastors and congregations. He and his wife, Peggy, a retired elementary school teacher, have a daughter, a son, and five grandchildren.
Rev. Marshall Dunlap: August 29
Rev. Marshall Dunlap is a Lifelong Bay View cottager whose pastoral career included serving United Methodist churches throughout the Detroit Metropolitan area.
Marshall and his wife Susan are the proud parents of four grown children, including a physician and three teachers. Currently, on leave from active ministry due to mobility issues and a kidney transplant, he still enjoys singing in choirs (when pandemic allows) and teaching via Zoom.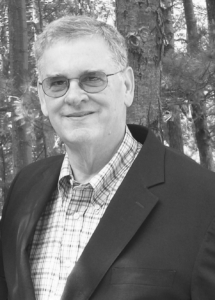 Rev. R. Stanley Sutton: September 5
After 20 years of "Bay View cottage lust" Stan and his wife, Jeri, purchased a cottage in 2007. Stan did his seminary work at Garrett- Evangelical Theological Seminary and was awarded a Doctor of Divinity by Adrian College in 1992. Stan is a "second-career" pastor. His first career was electrical engineering. He has a B.S. from Purdue and an M.B.A. from Wayne State.