Back To Search
Religion and Life Hour: Dr. Amy G. Oden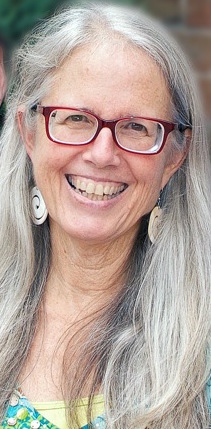 Monday, June 21, 2021 - June 24, 2021
10:00 am - 11:00 am Religion and Life Hour: Dr. Amy G. Oden

(Expired)
Voorhies Hall
1660 Encampment
Bay View, MI
Cost: FREE and Open to the Public
Tuesday, June 22nd's lecture will be held in Voorhies Hall at 10am.

Dr. Amy G. Oden is Visiting Professor of Early Church History and Spirituality at Saint Paul School of Theology in Oklahoma City. She has also served on the faculties of Oklahoma City University and Wesley Theological Seminary where she served as Dean, and teaches for the Religion Department at the University of Oklahoma. She holds a Ph.D. in Religious Studies from Southern Methodist University, writing her dissertation on Augustine and North African Christianity.
Amy teaches theology, history of Christianity and spiritual formation, walking alongside students in learning. Her passion is to introduce spiritual practices that can ground and nourish lives for justice in the world. Her books focus on bringing voices of ancient wisdom to inform and illuminate contemporary life. Her latest book is Right Here, Right Now: The Practice of Christian Mindfulness (Abingdon, 2017). Other publications include:
In Her Words: Women's Writings in the History of Christian Thought, Abingdon Press, 1994.
And You Welcomed Me: Sourcebook on Hospitality in Early Christianity, Abingdon Press, 2001.
God's Welcome: Hospitality for a Gospel-Hungry World, Pilgrim Press, 2008.
Born and raised on the prairies of Oklahoma, Amy has found her spiritual home under the wide-open sky. She lives in Oklahoma City with her husband, Perry, and extended Oden family.